Our Exceptional People
We are not formal, stuffy accountants, we enjoy our work and enjoy the people we work with.  All members of our team are technically excellent and true team players and, unlike other firms of accountants, we have spent many years working in industry so we bring 'real life' commercial and finance experience from across different industries.  Our people are flexible, open minded and accessible so if you have a problem you simply call us; we never charge for ad hoc advice and support.  Our overarching goal is to give you the best possible finance and accounting support to help you grow and develop your business.
Our Exceptional Results
Everything we do is intelligently focused on maximising your business success. We want to help change your business for the better.  This means going beyond producing a set of year end accounts: it means really getting to know you and your business.

Our Exceptional Clients
We are all about relationships. We have some truly great clients who inspire us constantly with their enthusiasm and business drive. We work with companies from all kinds of industries but our clients tend to have a one thing in common – they want to grow their business and be as successful as possible. They have the attitude and energy to look forward and strive for what they want from their business and for themselves.  It has been a privilege to work with so many successful companies, where we have acted as trusted advisors covering all of their strategic and operational accounting requirements.
Our Exceptional Tech
More and more, we are seeing the benefits technology can bring to our clients. But tech on its own is not good enough, we always make sure our clients understand how it works so they can use it and trust it. This means proper training and proper help and support making it work day in and day out. Our technology gives you the freedom to do your accounting on the move – you are no longer tied to your desk, you can raise invoices and submit your receipts all through an app on your phone or tablet.
The staff at Your Finance Team continually provide a professional, timely and tailored service which fits my business perfectly.
John Lawson
Our founder, Mark Randall, set up Your Finance Team to help growing businesses reach their full potential and allow financial professionals to bring their skills to companies who often lack the resources to employ full time finance staff.
Mark is a Chartered Management Accountant with 20 years' experience working in senior financial management positions from small venture capital backed businesses to large FTSE 30 organisations.
Mark's personal and entrepreneurial approach, combined with an ability to "talk finance with non-finance people", is a core value which runs through the whole team; a team who are passionate about working with business owners to define and achieve their personal goals and vision, through the development of their business.
Please contact us to learn more about the range of services we can provide for your business.
---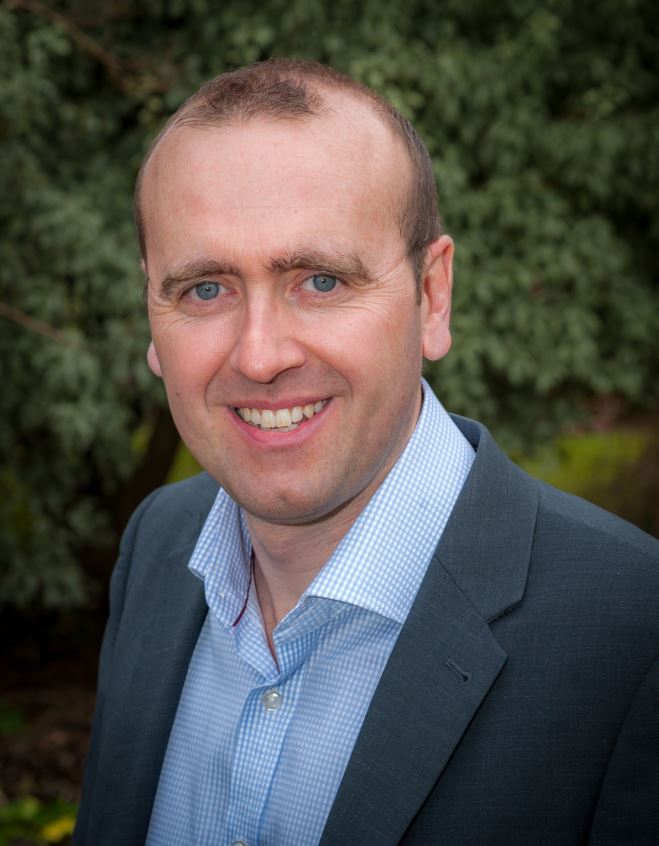 Living through unprecedented times is difficult for everyone but coupled with the added pressure of trying to operate a business simultaneously, it can feel overwhelming. Over the last several months, companies all over the country (and the rest of the world) have had their agility tested and have had to implement new attitudes, methods and behaviours for navigating their way through this seemingly endless pandemic. Something to take away from the experience, however, are the lessons that have been learnt by businesses everywhere on how to survive an economic crisis without going under. Lesson #1 – Forecast Cash Flow Knowing the state of your finances now is one thing but being able to accurately predict what your accounts may look like in a month, six months or even a year is one of the best ways to protect yourself from external factors like the Covid-19 pandemic. If you can get into the habit of forecasting your business's cash flow now, you can use the information to plan a way out of the pandemic, as well as being able to make provisions for any unprecedented future events. It doesn't have to be a pandemic – it could be something as small and as simple as a shift in the market or a rent increase. Knowing whether or not your business can accommodate such changes is vital to emerging from them successfully. Lesson #2 – Cut Variable Costs Some costs are set in stone (for the most part) – rent and bills, for example. Variable costs, however, are subject to change and keeping these as low as possible at all times...
As the pandemic continues to restrict our lives, working from home looks like it may be our 'new normal' for some time to come, and while it does have its benefits (goodbye, office commute!), it can be difficult to get to grips with. While some elements of working from home effectively rely on your ability to adjust your mindset and routines, others rely more heavily on your physical surroundings and the impact your workspace can have on productivity. We've put together a list of top tips for building your perfect, productivity producing home office: Tip #1 – Create a Dedicated Space While working from your soft-office – otherwise known as your bed – may be tempting, working from areas that you usually associate with sleep and relaxation will not have the desired effect on your productivity levels. Instead, it will benefit you to choose a dedicated space in your home to set up your workspace. This could be a spare room or even just the corner of a room that isn't in frequent use. While not always possible, try to choose a space away from the hustle and bustle of the rest of your home-life and free from distractions to avoid broken focus frustrations. Your chosen space need only be small, but it is essential to remember that it shouldn't feel claustrophobic or cluttered. Keep furniture to a minimum and stay organised by investing in a small set of drawers or trays to keep loose paperwork. This will provide you with an open, clear space to be productive in. Tip #2 – Research for the Best Equipment...
Subscribe for our latest news and updates
Financial information and tips on maintaining your books direct to your Inbox…
We take privacy seriously, your email will not be used elsewhere.
We are a member firm of the Institute of Chartered Management Accountants and a certified Xero advisor