Our Exceptional People
We are not formal, stuffy accountants, we enjoy our work and enjoy the people we work with.  All members of our team are technically excellent and true team players and, unlike other firms of accountants, we have spent many years working in industry so we bring 'real life' commercial and finance experience from across different industries.  Our people are flexible, open minded and accessible so if you have a problem you simply call us; we never charge for ad hoc advice and support.  Our overarching goal is to give you the best possible finance and accounting support to help you grow and develop your business.
Our Exceptional Results
Everything we do is intelligently focused on maximising your business success. We want to help change your business for the better.  This means going beyond producing a set of year end accounts: it means really getting to know you and your business.

Our Exceptional Clients
We are all about relationships. We have some truly great clients who inspire us constantly with their enthusiasm and business drive. We work with companies from all kinds of industries but our clients tend to have a one thing in common – they want to grow their business and be as successful as possible. They have the attitude and energy to look forward and strive for what they want from their business and for themselves.  It has been a privilege to work with so many successful companies, where we have acted as trusted advisors covering all of their strategic and operational accounting requirements.
Our Exceptional Tech
More and more, we are seeing the benefits technology can bring to our clients. But tech on its own is not good enough, we always make sure our clients understand how it works so they can use it and trust it. This means proper training and proper help and support making it work day in and day out. Our technology gives you the freedom to do your accounting on the move – you are no longer tied to your desk, you can raise invoices and submit your receipts all through an app on your phone or tablet.
The staff at Your Finance Team continually provide a professional, timely and tailored service which fits my business perfectly.
John Lawson
Our founder, Mark Randall, set up Your Finance Team to help growing businesses reach their full potential and allow financial professionals to bring their skills to companies who often lack the resources to employ full time finance staff.
Mark is a Chartered Management Accountant with 20 years' experience working in senior financial management positions from small venture capital backed businesses to large FTSE 30 organisations.
Mark's personal and entrepreneurial approach, combined with an ability to "talk finance with non-finance people", is a core value which runs through the whole team; a team who are passionate about working with business owners to define and achieve their personal goals and vision, through the development of their business.
Please contact us to learn more about the range of services we can provide for your business.
---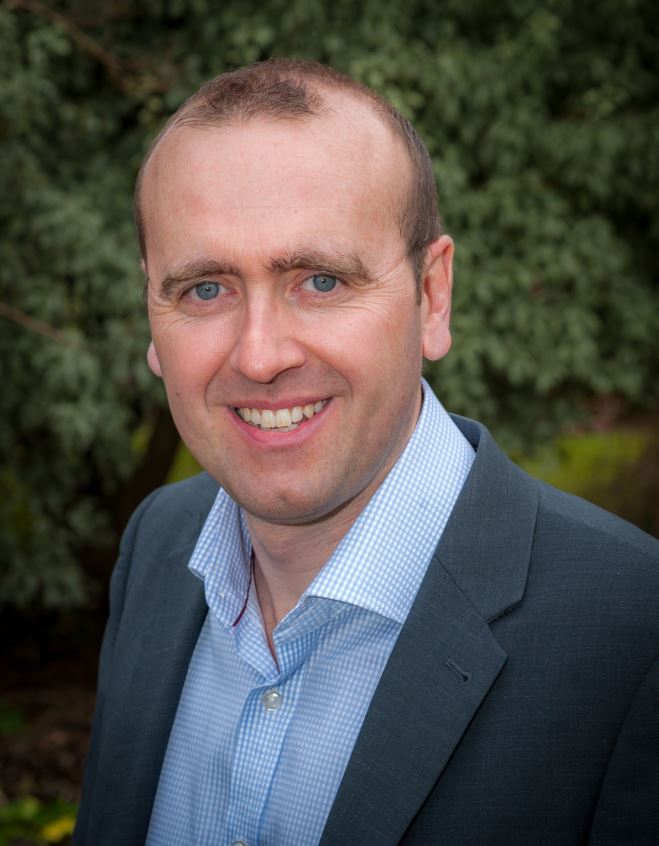 Here's the latest quarterly update for all our Your Finance Team (YFT) community.  As we move through 2021, and through another lockdown, we understand the uncertainty and business disruption this brings to many of our clients and want you all to know we are on hand for help and advice anytime. YFT updates 2020 has been a tough year for all of us and we have seen first-hand the problems the pandemic has caused for small businesses. We been incredibly busy supporting businesses to take advantage of the ongoing government support in terms of furlough/grant claims and the extension of these initiatives as the situation has evolved. We've also been looking at bringing in more technology partnerships across the board to support our clients as a result of the pandemic. One of the key areas of support has been accurate cash flow forecasting which has proved invaluable during these unpredictable times and, as well as the traditional methods, some of our clients have started to use one of our partners – Fluidly – to assist them in this area. Fluidly uses artificial intelligence real-time software to connect to a Xero or QuickBooks account and utilises the data to automatically build a cashflow forecast in an easy-to-understand chart. We have also been working hard with our preferred cloud accounting partner, XERO, and achieved gold partner status. You can read more about what that means and why it's good for you HERE. Many of our clients are working from home, and the link below gives you more information about claiming tax relief, as well as some specific expenses, which will...
How many hours a week do you spend manually inputting information from your bills and receipts to keep your accounts up to date? Five? Ten? This tedious task can be incredibly time-consuming and takes away from other essential responsibilities – like growing your business! Luckily, Your Finance Team has partnered with Receipt Bank. We've enlisted the help of this award-winning technology to manage all your receipts for you. No paper. No inputting. Just seamless technology designed to save you time and boost business productivity.   But what is Receipt Bank?   Receipt Bank is a technology that collects information from your bills, receipts and invoices automatically, storing it electronically and instantly integrating it into your accounts.   How can Receipt Bank benefit your business? While the benefits of this technology may be obvious (we think no more data inputting is a good enough benefit in itself!), we thought we'd explain a few of the ways in which Receipt Bank really can benefit your business:   Timesaving Without the need for sitting down at the end of each month to go through your receipts and bills, Receipt Bank saves you countless hours. Your receipt information can be captured almost instantly and will be integrated into your accounts automatically. All you need to do is oversee the process. Productivity Boosting With plenty more time on your hands now that manual entry of receipt information has been eliminated, you'll be able to focus on putting your efforts into growing your business.   No More Missing Papers There's nothing worse than sitting down to update your accounts with the month's...
Subscribe for our latest news and updates
Financial information and tips on maintaining your books direct to your Inbox…
We take privacy seriously, your email will not be used elsewhere.
We are a member firm of the Institute of Chartered Management Accountants and a certified Xero advisor