"We moved all our finance functions into YFT and have never looked back!"
Outsourced Finance Department
Are you a small or medium size business that is:
Struggling to get accurate numbers for your business?
Making decisions based on gut instinct rather than solid financial reporting?
Struggling to see where cash is going and what is happening to profitability?
Struggling to grow and scale your business because the finance team cannot keep up?
Worrying about tax liabilities and compliance with laws?

What we offer…
You will avoid the cost and hassle of recruiting and training your own in-house finance team.
Our cost-effective finance team combine brilliant accounting technology and cloud applications with expert advisory services which take the stress and hassle out of managing your company finances. We will also cover your tax and compliance so you don't need an external accountant.
We will introduce an efficient, fully functioning finance team that can cover all of your finance needs:
Expertise – A qualified finance team with the skills and expertise to manage your company finances.
Speed – we can get a fully functioning finance team into your company in just a few weeks, there are no hiring or recruitment hassle.
Cost Efficient – A full function finance team at a fraction of the cost of employing team members directly.
Insight – we will tell you what is happening today and if you take advantage of our forecasting services you will have a view of the future.
Peace of mind – your compliance, tax and financial reporting are taken care of so you can sleep well at night.
Flexibility – from bookkeepers to finance directors our team bring strategic and operational skills that can flex up or down as your business grows.
How it works
Kick off meeting:
Meet you and your team (preferably in person as we are a people business).
Get to understand your business – what you do? How you do it?
Understand your requirements and any problems that you are facing.
Review your current finance systems and processes and understand where your pain points currently are.
Design:
Design the processes that we are going to introduce.
Understand your deadlines – when do you need to close the books and when do you need information by?
Establish how we will communicate with you and agree the ways of working
Establish the systems and tech that we are going to introduce.
Get set up with HMRC access
Implementation and Go Live:
Services go live with transaction processing, reporting and insight to give you an accurate handle on exactly how the company is performing.
Our finance function is now working as part of your own wider business team.
After go live:
Continuous feedback and improvement – we have regular service updates with you to understand where further improvements can be made.
More insight and action as we look at trends and become embedded as part of your trusted team.
Remember – we do provide our services remotely, but this is NOT a call centre type arrangement, you will have dedicated support from our team with real humans so you will get to know them and they will get to know you.
Typical packages for our finance outsourcing services
Our fees are charged monthly and agreed with you in advance. We charge one month's fee as a transition fee to set up the service.  To give you some context on our fees, if you hire a bookkeeper directly their annual salary will likely be £25k to £30k plus employment taxes.  Our service allows you to access bookkeeping skills PLUS senior finance skills to help you with business growth and decision-making. Our fees for a fully outsourced finance team start at £600 per month plus VAT.
| | | | |
| --- | --- | --- | --- |
| | Essentials | Progressive | Mature |
| Bookkeeping (transaction credits)* | 100 | 200 | 500 |
| Tracking Categories to monitor areas of your business | | | |
| VAT | Quarterly | Quarterly | Quarterly |
| Credit Control | Monthly | Monthly | Monthly |
| Monthly payroll | Up to 5 employees | Up to 20 employees | Up to 50 employees |
| Monthly pension and auto enrolment | Up to 5 employees | Up to 20 employees | Up to 50 employees |
| Year End Accounts | | | |
| Corporation Tax Return | | | |
| Personal Tax Return | | | |
| Finance mailbox monitoring | | | |
| Dedicated Finance Contact Support | | | |
| Confirmation Statement | | | |
| HMRC Tax Investigation Cover | | | |
| Supplier payment runs | Monthly | Fortnightly | Fortnightly |
| Period end close | Monthly | Monthly | Monthly |
| Management Accounts (P&L and balance sheet) | Quarterly | Quarterly | Monthly |
| Forecasting | | Quarterly | Quarterly |
| Annual Budget | | Annual | Annual |
| Cash flow Forecasting with monthly actuals update | | Monthly | Monthly |
| Strategic Board Virtual Attendance (CFO) | | Quarterly | Monthly |
| Strategic Board Report Input | | Quarterly | Monthly |
| Financial KPIs | | Quarterly | Monthly |
| Sector or business specific chart of accounts | | | |
Bookkeeping credits
One bank statement line reconciled = 1 credit
1 Purchase invoice processed = 2 credits
1 sales invoice processed = 2 credits
Our Outsourced Finance Department in action…
Amamus
Amamus sources and supplies hand roasted speciality grade coffees and top quality equipment to a diverse client base across the UK.  Here is their MD, Tim with his view of the outsourced finance department provided by YFT:
"We moved all our finance functions into YFT and have never looked back! We are moving from start-up phase to scale-up during which time Mark and his team have offered us invaluable advice and support. This has meant we can focus on those areas driving growth, confident that the business plan, managements accounts and back-office finance functions are all being looked after.  A great level of service and I would highly recommend."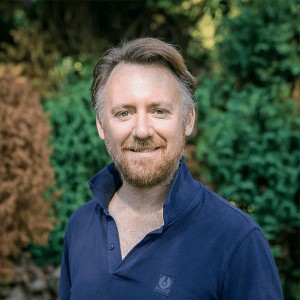 Tim Wookey
Managing Director, Amamus

Move Revolution
Move Revolution is one of the fastest growing estate agencies in the South East.
Here is their MD, Cliff with his view of the outsourced finance department provided by YFT:
"We have been working with Your Finance Team for some time now and are delighted with the impact they have had on the financial side of our business. We receive excellent advise from Mark Randall who acts as our Finance Director. He attends board meetings, supports our financial strategy and offers sound advice across a range of issues."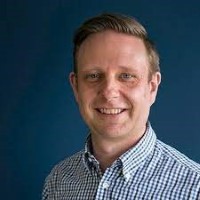 Cliff Cooper
Managing Director, Move Revolution

Architectural Plants
Architectural Plants is a specialist horticulture company that houses the biggest collection of Architectural Plants in the UK.
Here is their MD, Guy with his view of the outsourced finance services provided by YFT:
"I have worked with Mark and the team for 7 years. They assist with our accounts but more importantly add value by acting as an FD within my business, challenging us and adding value for how we can improve things for the next year. They are always happy to help, very knowledgeable and trusted advisors to us."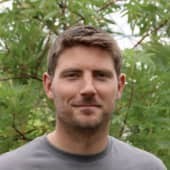 Guy Watts
CEO, Architectural Plants