Part-Time Finance Director Services
We have a team of highly experienced FDs who can put their vast and varied expertise at your disposal. All are qualified accountants who have worked at senior levels across a range of industries. Whatever the need, whether it's half a day a month or a day a week, we can step in and provide senior financial leadership without the expense of hiring someone full time.
Our FDs can provide a range of services and will provide hands on management. Areas covered include:
Financial strategy (planning and implementation)
Raising Funds
Planning an exit strategy
Due Diligence
Business Plan/Investor Pitch
Taking ownership of the finance function
Reviewing and improving profitability and cashflow
Non-exec FD support
Business Development strategies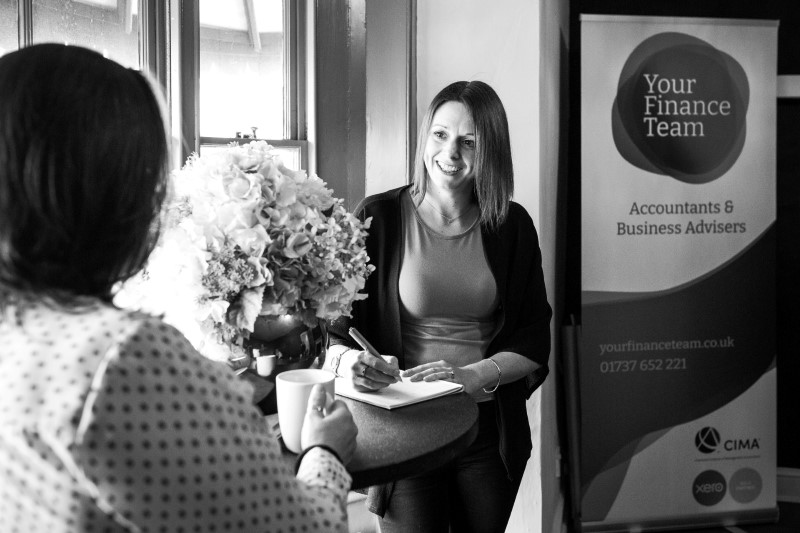 Qualified Experts
All our business advisors are qualified accountants. Typically they combine commercial experience with accounting expertise giving you the best of both worlds. Your business advisor will be able to translate the impact of what's going on in the financial and operational world of your business and how these interlink giving you a much richer understanding of your company and how it is performing.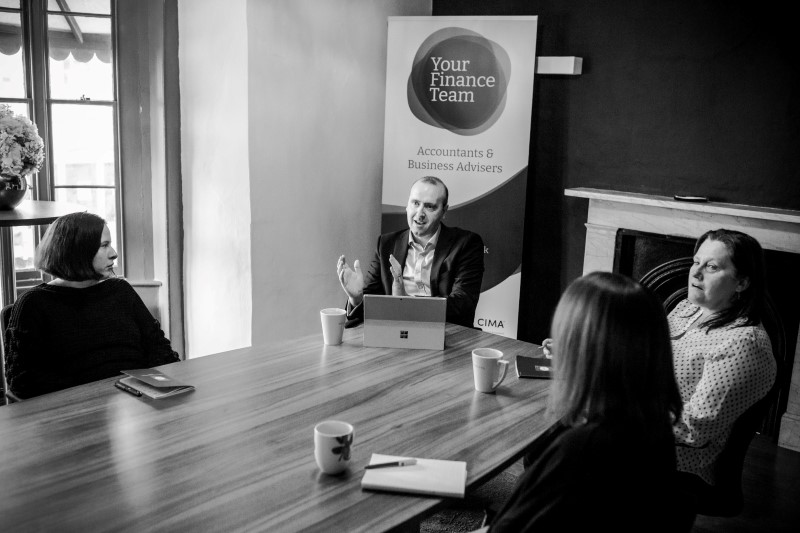 Experienced business professionals
Our team has a range of experiences across different sectors and segments having worked with incredible businesses, from start-ups to multinationals. We draw on those experiences to provide you what you need, everything from business planning through to management information and support with your strategic challenges.
You can also use our experience to help prepare for specific projects, for example: preparing for exit, investor pitches, presenting to your bank, finance team reorganisation and mentoring your management. We are here to help your business evolve and take the stress out of managing your finances.
We strive to give our clients an excellent service
"I approached YFT recently to ask his advice on how to support my small business growth and improve the current Accounting operations. They have provided some excellent help and support, including a very comprehensive training session to show us how to use cloud accountancy software Xero to improve our productivity and reporting. It will make my life much easier. Thank you."
Sue Land
Your Marketing Team Ltd
"Mark Randall and Your Finance Team assisted The Sheriffs Office in a major financial transaction. We found him to be professional, knowledgeable and proactive in his approach which is something often lacking with Accountants and financial advisors. We would highly recommend his services and will continue to use him going forward."
David Carter
CEO, The Sheriffs Office
"I cannot recommend Your Finance Team highly enough. Mark and his team constantly go above and beyond for my freelance business, and are so helpful and easy to deal with. They're hugely conscientious, with forensic attention to detail and a phenomenal work ethic; hiring Your Finance Team is the best decision I've ever made as a freelancer. If you're thinking about getting a new accountant, it's a no-brainer."
Martin Saunders
"Mark is an expert in his field and a fantastic communicator. He has provided wise guidance and excellent advice during the time that we have worked together."
James Cape
MD, create. Select Ltd
"Your Finance Team are professional, informative and friendly, they also offered flexibility and a willingness to work in a way that suited my business."
Katy Jeffcoate
Director, Jeffcoate and Co
"The friendly and approachable manner of all the team at YFT makes running my business smoother. Knowing they are there for support and advice gives me peace of mind."
Dave Power
Director, Forefront Professionals
"Moving to Your Finance Team was an excellent decision for our company. Mark spent time on understanding our business and quickly developed a clear knowledge of the details. YFT has provided clear advice for us on all large and small issues where we have needed guidance. YFT is reliable, offers a high quality service and Mark goes above and beyond to ensure we have the support we need. I've been extremely grateful for Mark's patience and expertise."
Becky Clark
Head Speech & Language Therapist, ClarkSLT
"YFT have been our accountants for 4 years. We have been really happy with the support they provide with a professional but personal touch. Knowing they are on hand for any issues that arise means we can focus on running our business and leave the technical side to them."
Daniel Fish
Director - Resolution NDT
"Your Finance Team assisted in the setting up of our new business in 2016. The advice and support provided during this complex and sometimes stressful period, proved to be invaluable. Your Finance Team have continued to support us since by acting as our FD, providing board level services, management information and full financial compliance for our business. I'm relieved to know that our finances are in safe hands."
Richard Newland
Director - Newland Development Services Ltd
"I've been really pleased with the way YFT have helped and guided me through accounting, Tax and VAT payments. I think your quick response time for queries is just what you need when it's all going wrong! I've also used their services to evaluate a prospective company purchase. I was happy with the informative way I was guided through the process by Mark, which answered a lot of my questions. I've always been really happy with their service."
Steve Richardson
Director - Absolute NDT Solutions Ltd
"Moving to Your Finance Team was one of the best decisions we have made. We now have a greater understanding of our accounts, feel better equipped for making business critical decisions and enjoy access to a team of highly skilled and incredibly approachable individuals."
Katie Cornish
Director - Empire Tiling
"I recently moved my accounting over to Your Finance Team. The level of service I have received has been exemplary. They offer excellent advise and provide a comprehensive service. The friendly staff were more than happy to discuss my accounts and guide me when required. I will be continue to use Your Finance Team in the future, and am relieved to have found a professional, reliable and friendly company I can trust to manage my accounts.
M R Poskitt
Director, Lay Red Design Ltd